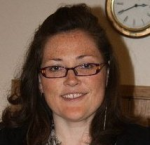 Sarah Curry is now offering Reflexology through Quiescence Wellbeing! Reflexology is a system of massage used to relieve tension and treat illness. It uses reflex points on the feet, hands, and head linked to every part of the body. It's a wonderfully healing and relaxing treatment that is non-intrusive and promotes better health by taking a holistic view of the body.
To give you a taste, we are now booking for a Special Offer for September on Sarah's Reflexology treatment – normally £45.00 for an hour, during September only £35.00!
If you want one of Sarah's unique and wonderful treatments, contact me to arrange a time!
Call me on 07818 644094 or email on [email protected].  Now Booking!
Lorna xx